Column connections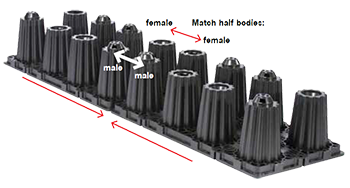 Each half body consists of eight pillars, four male and four female. When installing the half bodies next to each other, (ready for brickbonding), units should be matched to one another.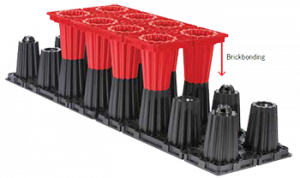 If the half body finishes with a female connection, the next half body should start with a female connection. This will then allow a further half body piece to be placed on top, bridging the two units, and securely locking the system together.
Cutting the tank body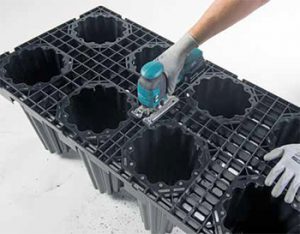 The half body can be cut along the central rib using a handsaw or jigsaw. Each cut piece can be linked to the rest of the system using connectors. Cut surfaces must face into the centre of the tank system to allow side panels to be attached.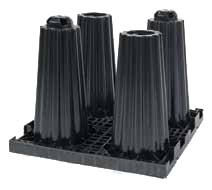 Concentric ring layout
A series of ever decreasing rings converging towards the centre of the system. Place in a brickbonded method. Repeat for subsequent layers using the connectors to bond layers to one another.